Nebraska Methodist College senior nursing student Jennifer Dobey is one of just 15 undergraduate students to be selected a 2017 Board of Directors Student Scholar by the American Psychiatric Nurses Association (APNA).
"This year's Board of Directors Student Scholars are inspiring," APNA President Kris McLoughlin, DNP, APRN, PMHCNS-BC, FAAN said in a press release. "In realizing their extraordinary potential, they will help ensure that our future is one that includes high-quality, psychiatric-mental health nursing care for those in need."
All award-winners will enjoy an all-expenses-paid trip to attend the APNA annual conference on Oct. 18-21 in Phoenix. Students also receive one year of complimentary membership in APNA, which includes access to education, networking and resources to further develop their skills as they prepare to enter the nursing workforce.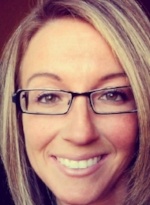 "I never thought in a million years I would win, but I am so thankfully for the support of my peers and the faculty at NMC for believing in me," Jennifer said. "I hope to discover new and innovative information regarding mental health nursing and build a supportive network of colleagues along the way. "
Jennifer, who applied for the APNA scholarship while she was in her mental health rotation at NMC, is scheduled to graduate with her Bachelor of Science in Nursing in December.
"I feel very strongly that, while the number of people suffering from mental health problems seems to be increasing, the number of healthcare providers that specifically treat these conditions are on a decline," Jennifer said. "In the future, I want to be a resource for patients in the Omaha area that are struggling with mental health conditions so they can live their life as normally as possible."
Jennifer plans to work in emergency care or critical care while pursuing a psychiatric mental health nurse practitioner degree (PMHNP). She said that her free membership in the APNA will provide her an important step up toward her goal.
"I owe thanks," Jennifer said, "to the APNA and all of its members both nationally and locally who have been exceptionally receptive and who have reached out to welcome me on this incredibly journey!"
Are you interested in a nursing career? Get started today by downloading our Nursing Degree Guide and Nursing Career Guide.