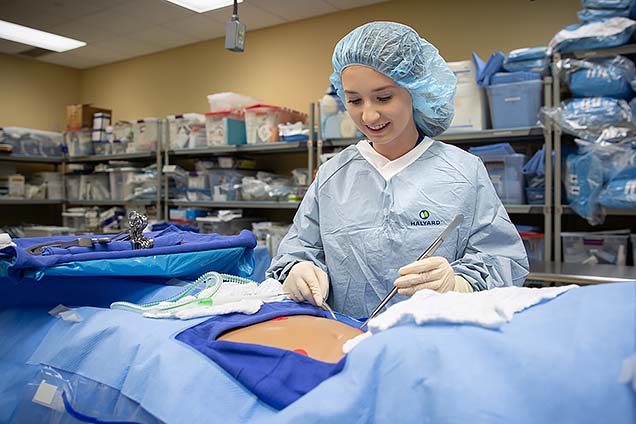 Eager to help others? Check. Comfortable around blood? Check. Interested in a healthcare career? Check.
All of these things come naturally to Lyndsay Hunter, 17, who has grown up believing healthcare is the right choice for her.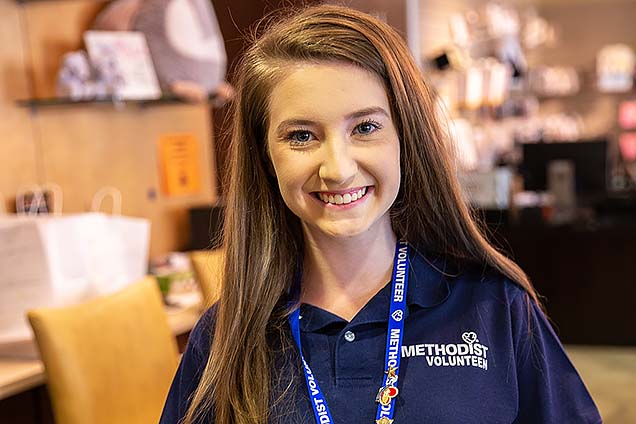 "I always knew that I wanted to do something to help people, especially kids," said Lyndsay. "Healthcare definitely offers a lot of ways to help others."
The desire to help drew Lyndsay to Methodist Hospital's Volunteen program, and she has worked a weekly volunteer shift at the Methodist Women's Hospital campus since the end of eighth grade. Lyndsay, who will be a senior at Millard West High School this fall, has contributed nearly 300 hours as a Volunteen.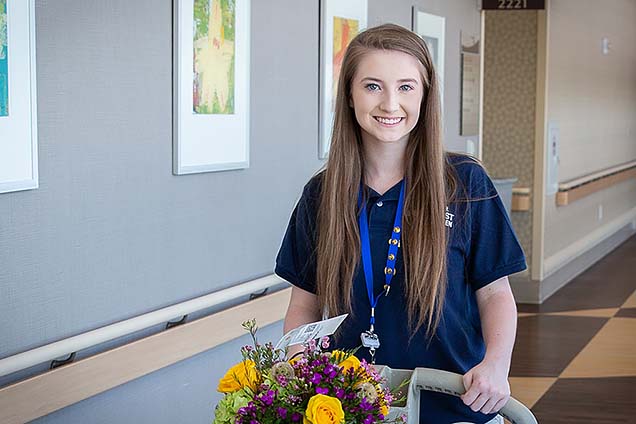 "I like being here, interacting with patients and learning how a hospital works," said Lyndsay. "My older sister, Lauren, was a Methodist Volunteen and encouraged me to become one, too. She and I grew up playing caregiver and patient together."
Lyndsay is certain she wants a career in healthcare. But which field?
For help with her decision, Lyndsay is at Nebraska Methodist College this week, taking part in one of NMC's Summer High School Healthcare Career Camps.
"I'm not sure specifically what I want to do in healthcare," said Lyndsay, "but I want to know about the options and give everything a chance."
Lyndsay and her family have spent time going on college visits.
"I know healthcare education is expensive, and I want to make the right choice," said Lyndsay. "I wanted to do this summer camp to be sure about my decision."
The NMC Healthcare Career Camp allows high schoolers to take a firsthand look at what nurses, surgical technologists, phlebotomists, sonographers, respiratory therapists, physical therapists and others do. Students get behind-the-scenes hospital tours and exposure to college professors and course materials, with opportunities to test their skills on state-of-the-art simulators.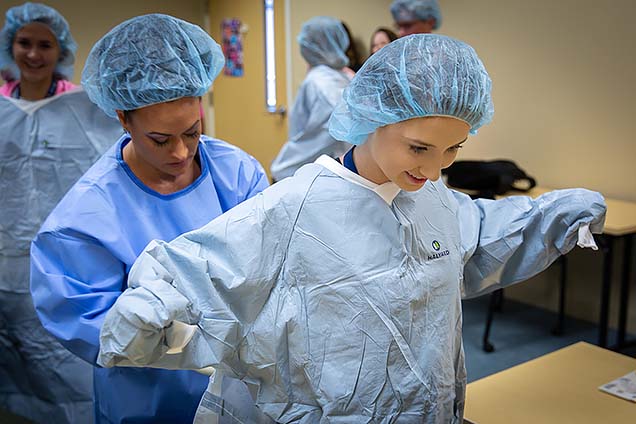 The photos show Lyndsay participating in the camp's surgical technology activities, first in a classroom and then in the surgical technology lab at NMC.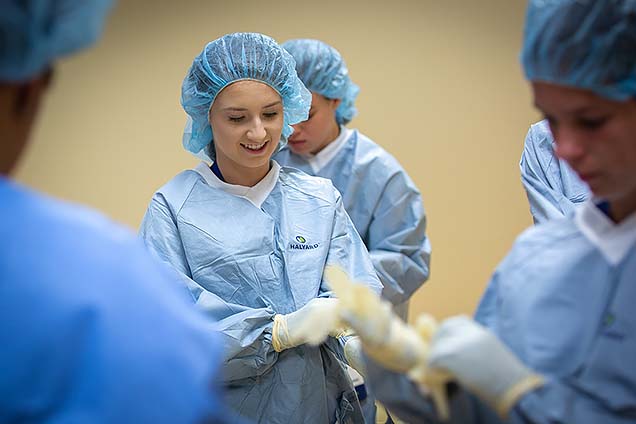 "This is the fourth year our Healthcare Career Camps have been inspiring students throughout Nebraska and Iowa," said Nebraska Methodist College Professional Development Program Coordinator Andrea Peak. "Students learn about healthcare careers they didn't know existed and finish camp with a better understanding of which healthcare career they might like to pursue."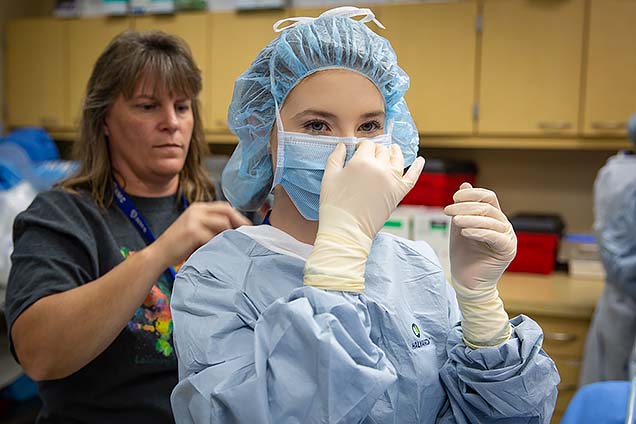 "I'm hoping this experience will help me with my career and put me ahead in the future," said Lyndsay. "When I'm volunteering at the hospital, I'm thinking, 'One day I want to work in a place like this to help so many people!'"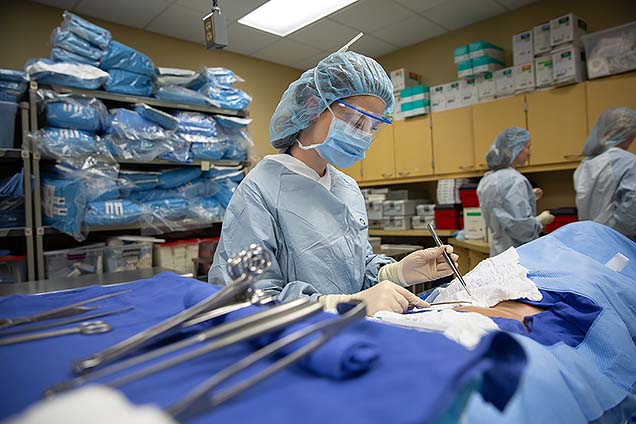 Midway through this week's camp, Lyndsay shared a few thoughts about her experience.
"I enjoy the camp because it is giving me an inside look into the healthcare field," said Lyndsay. "My favorite part so far has been going into the OR and really seeing what the doctors do on an everyday basis. It made everything so real to me."