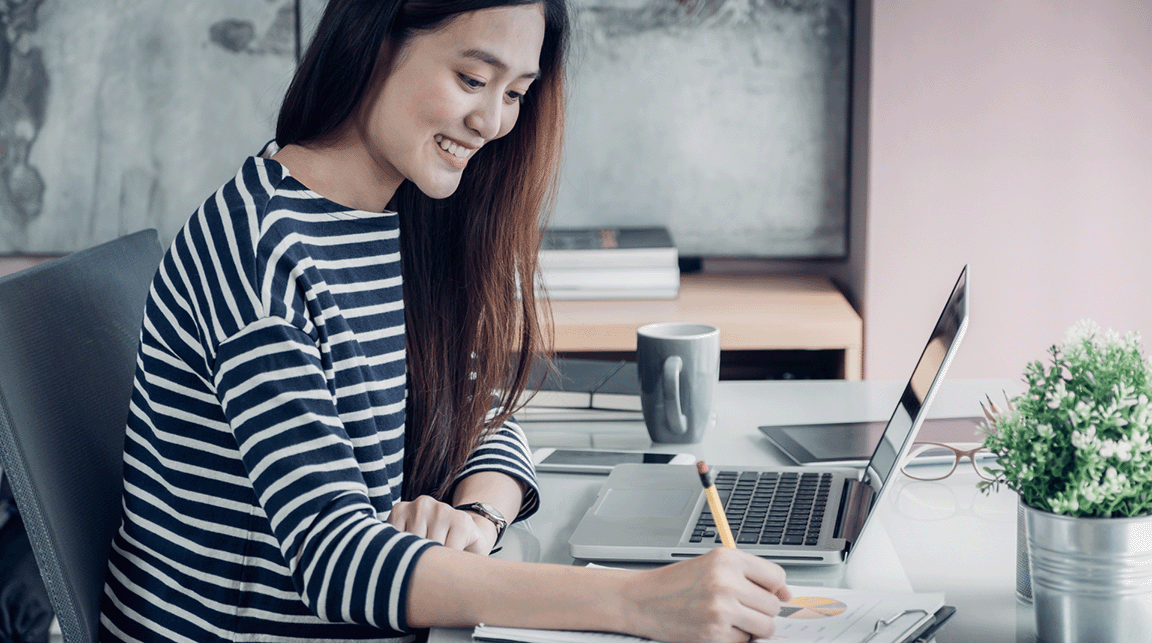 As graduation nears, you're most likely thinking about applying and interviewing for jobs. Crafting the perfect resume, writing an engaging cover letter, sharing impactful personal stories in an application and impressing an interviewer can feel overwhelming.
Getting support and guidance throughout the process can make all the difference. At Nebraska Methodist College (NMC), students receive one-on-one coaching to help them find the right job.
According to graduate surveys, 89% of NMC graduates found employment within six months of graduation in 2020.
Getting Support With Your Job Search
Andrew Skarka, director of career and financial wellness in the Institutional Effectiveness Department, provides one-on-one job coaching that allows students to get personalized advice based on their career goals. Skarka said he often helps students improve their resume, guides them on what to expect during the interview process and gives them tips for answering interview questions.
Skarka also gives group presentations on writing resumes and cover letters, navigating the job application process and developing interview skills.
"Many students have a fear of the unknown," Skarka said. "If we can help guide them on what to expect when applying and interviewing for jobs, it can give students the boost of confidence they need."
To help students find the right jobs to apply for, Skarka tracks job openings among the largest healthcare employers in Omaha. He pays attention to hiring trends including sign on bonuses and tuition reimbursement plans.
"We added this position because students were asking for help with job searching while in college, resume writing, filling out job applications and interviewing. Students were expressing that they were having a hard time making that move from student to employee," said NMC President and CEO Deb Carlson.
"Students can now get valid information from an HR professional who knows the ins and outs of getting that first job. I tell every student, 'do not leave NMC without talking to Andrew for tips that could save you valuable time, help you land your dream job and get you started on the right career and life track.'"
In Demand Healthcare Jobs
Healthcare facilities including Methodist Hospital, are offering hiring bonuses up to $12,500 for in demand jobs such as phlebotomists, radiologic technologists, certified nursing assistants, surgical technology specialists, nurses and nurse coordinators.
According to Forbes, the healthcare industry will experience more job growth than any other sector in the next 10 years.
Healthcare employment is expected to increase by at least 16% through 2030, which is much faster than the average for all other occupations in the United States. The projected growth is due to an aging population, more access to health insurance through government programs, a renewed focus on preventative care and the pandemic.
Healthcare facilities are in need of qualified applicants, and NMC provides a high quality education to future healthcare professionals and helps those students find the right jobs when they're ready.
How to Get a Healthcare Degree
To learn more about healthcare degrees, go to www.methodistcollege.edu/.