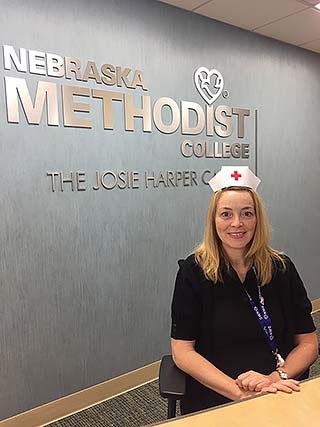 Happy National Nurses Week to all of our student, faculty, alumni and community nurses!
National Nurses Week is celebrated each year from May 6 through May 12, which is Florence Nightingale's birthday. Nightingale, a British woman considered the founder of modern nursing, came to prominence during the Crimean War in the 1850s – not too long before Methodist School of Nursing was founded in 1891.
Today, Nebraska Methodist College has more than 125 years' worth of compassionate, successful nursing graduates. We couldn't be more proud of our legacy and our nurses.
Celebrate National Nurses Week with some fun by making your own vintage nurses hat with this template, modeled here by Admissions Support Representative Holly Brown.