If you've ever taken a driver's education course, you know that one of the most important parts of learning how to drive is actually getting behind the wheel and hitting the road. No matter how closely you read your driver's manual, you still need to learn how by actually doing it.
The same is true of nursing. Hands-on experience is a crucial part of a nurse's education. Clinicals and practice experiences are a chance for students to take what they've learned in the classroom and apply it to real life settings. In order to prepare nursing students for their future careers, there really is no substitute for learning by doing.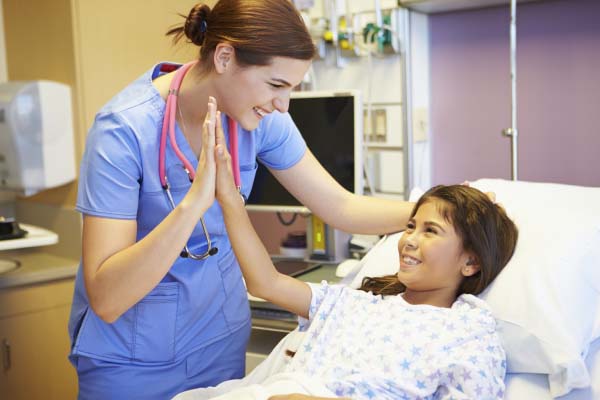 However, many online RN to BSN programs exist today requiring "no clinicals." While that may be enticing, there are a few things prospective students should know and consider when choosing the program that is best for them:
Employers look at experience.
When a hospital or healthcare organization considers hiring you, they look at how much hands-on experience you've received and how much they will have to invest to train you. Having more experience will increase your chances of getting a job.
Consider choosing an accredited program
Nebraska Methodist College's
RN to BSN program
is accredited by the Commission on Collegiate Nursing Education (CCNE), one of the nation's most trusted nursing accreditors. CCNE requires students to have clinical training or practice experiences regardless of program type in order to graduate. Choosing an accredited program ensures a level of quality in your education and that your credits will transfer should you want to pursue an advanced degree. Employers also typically tend to prefer graduates from accredited schools.
Many "no clinical" programs still require field or practice experiences
These experiences are very similar to nursing clinicals, but go by another name. While these experiences typically differ from traditional clinicals of four-year BSN programs, they still accomplish the same mission of building your on-the-job experience. At NMC, RN to BSN students are required to participate in two practice experiences — one using a computerized simulation of a patient and the other working with a local agency or organization to benefit a vulnerable population in the community.

Clinical and practice experiences will make you a better nurse