Through the Mobile Diabetes Center, Nebraska Methodist College students provide crucial diabetes screenings and education in a wide variety of community settings while gaining valuable experience. Through Omaha Gives!, the community will have an opportunity to support the next generation of the Mobile Diabetes Center.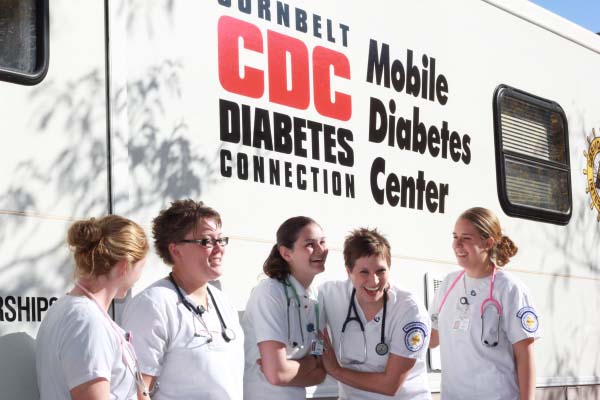 The Cornbelt Diabetes Connection (CDC), a chapter of Cosmopolitan International, will participate in Omaha Gives! on Wednesday, May 21, as part of its effort to raise funds for a new Mobile Diabetes Center. The Mobile Diabetes Center is a partnership between CDC and Nebraska Methodist College's Center for Health Partnerships.
Omaha Gives! is a 24-hour, online giving event organized by the Omaha Community Foundation to grow philanthropy in the metro area. During the event, supporters can give donations of $10 or more to their favorite nonprofit organizations. Those donations will then be amplified by matching funds and prize money awarded to organizations at the top of the Omaha Gives! leaderboard.
A new Mobile Diabetes Center is expected to cost approximately $350,000. So far, CDC and Nebraska Methodist College have raised $200,000 for the new center from grants and individual donations, leaving about $150,000 left to go.
For more information about Omaha Gives!, visit omahagives24.org.