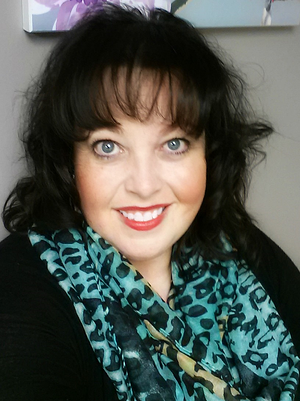 Kelli Hansen is the chief nursing officer and founder of Advocate Nurses, LLC and the business development coordinator for A Voice 4 U, LLC. She is also a student in Nebraska Methodist College's Healthcare Operations Management master's program. Kelli took time out of her busy schedule this week to discuss her career and her passion for patient advocacy.
How long have you worked in healthcare?
I have been involved in the healthcare industry since age 14. I started out as a candy striper volunteer at my local hospital, progressing to becoming a CNA during my undergraduate study and eventually becoming a registered nurse in 1997.
Why are you pursuing a master's in Healthcare Operations Management?
I am a person who likes to challenge myself to become more educated to continue in my career. I feel that the more educated I can be, the more people I can help and the greater the difference I can make in people's lives.
Tell us about your positions at Advocate Nurses and A Voice 4 U.
I started Advocate Nurses, LLC in August 2012 after seeing a need for patients and their families to have assistance. They need someone guiding them through the coordination of care and as a voice representing them. As an RN with various experiences, I feel that I have the knowledge and resources to help ease the burdens and stress that families feel when going through healthcare issues. I am the chief nursing officer with Advocate Nurses, LLC. We focus on general nurse consulting services, from medical review to general nursing assessments, and provide advocacy services to clients in need.
Since October 2012, I've also worked as a business development coordinator for A Voice 4 U, LLC. We are a new company focusing on healthcare concierge/patient advocacy services. We are hoping to launch this business to the public in 2014. We will provide assistance, referrals and advocate assistance to clients in a number of areas. In addition, we are launching a medical emergency ID card called "ICE" (in case of emergency), a cloud-based medical database and a children's educational medical game. I focus on bringing in new business, investors and opportunities with other partnerships, in addition to being very involved with the clinical side and other important aspects of company development working closely with the president of the company. Once the company launches, my role within the company will likely expand to include advocacy and potentially as a franchise owner.
What makes you so passionate about patient advocacy?
I have experienced the personal loss of family members and have seen medical errors being made with family and friends. I have a passion for helping people in general. I have seen many families struggle with nowhere to turn for help and no one advocating for the patient's or the family's needs. Oftentimes, patients don't have family or they are far away, and this leaves the patient to struggle on their own or the families burdened to try and help from many miles away with no one to assist. I want to ease that burden and make a difference in people's lives.
What do you enjoy most about working in healthcare?
I always knew that I wanted to be a part of healthcare. My grandmother was a nurse in the days of white caps and dresses. I grew up seeing what an impact one person can make on someone's life. It's not an easy career sometimes, and at times, it can be thankless. But when I go to bed at night knowing that I enriched one person's life that day, it's a great feeling. I love health and medicine in general and solving issues to improve someone's life. I can't explain it exactly, it's just part of who I am; I think it's been in my blood since the day I was born.
What do you do like to do with your free time?
I love to spend time with my husband and my five-year-old adopted daughter. We enjoy going to the zoo, going to Kansas City on trips, flower gardening, going on hikes and picnics, and exploring new places. Of course, that sometimes includes shopping.
Read Kelli Hansen's article "Examining the History of Medicare and Long-Term Care Planning," which was recently published in Inner Circle Executive Magazine.