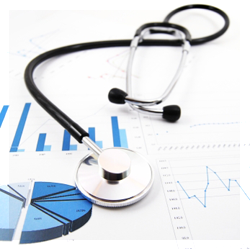 It takes a team effort from professionals across the healthcare system to control costs and maintain quality, but the challenge of leading that effort rests squarely on the shoulders of healthcare administrators.
In early 2013, Nebraska Methodist College will offer a new online program — Master of Science in Healthcare Operations Management — to build skilled healthcare administrators ready to meet that challenge. NMC is currently enrolling students for the new program, which begins in March 2013.
Job prospects for highly-skilled healthcare administrators will continue to grow over the next decade, according to the Bureau of Labor Statistics. However, at the same time, so will the obstacles healthcare administrators have to face — a greater demand for services from aging baby boomers, shortages of both doctors and nurses, and the dramatic reform of the Affordable Care Act.
Taught by industry leaders, NMC's new Healthcare Operations Management program will equip students with skills in planning, directing and coordinating medical and health services. Students will be trained how to effectively manage the integration of people, processes, and systems in any healthcare environment. They will also learn important problem-solving skills that will allow them to improve their organizations by uncovering problems and finding and implementing solutions.
Coursework for the program will focus on the following key themes: Leadership and Management, Healthcare Operations, Innovation, Healthcare Analytics, Financial Management, Health Informatics, Systems Thinking and Risk Intelligence, Effective Communication, and Human Resource Management.
The new online program is extremely flexible. Courses will be offered in one-credit, four-week-long sessions. There will be 11 four-week sessions per year, and a student will have the flexibility to take up to three courses during any four-week session. The format of the program allows students to work at the pace they choose, which could be different throughout a given year. A student could choose to take three courses one month while taking two, one or none the next.
More new courses on the horizon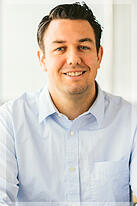 NMC is planning to offer the following new degree programs in 2013 and 2014:
The Bachelor of Science in Imaging Science will be offered in Fall 2013 and is an extension of NMC's two-year associate of science degree in Radiologic Technology. The program will allow current NMC Radiologic Technology students to pursue a four-year bachelor's degree and will serve as a degree completion program for students from other accredited two-year Radiologic Technology programs.
In addition, two stand-alone certificate programs will also be offered in Computed Tomography and Magnetic Resonance Imaging for students seeking licensure.
Spanish for the Healthcare Professional will be offered in Fall 2013 as a minor for NMC students pursuing a bachelor's degree. The program will also be available as a certificate program for graduates. The program develops the student's conversational and written Spanish, focusing particularly on Spanish application in healthcare.
NMC is currently in the accreditation process for a new Doctorate of Nursing Practice program. This program, which is anticipated to launch in Fall 2014, will focus on developing advanced nurse practitioners, specifically family nurse practitioners. Healthcare has continued to become more complex, placing greater demands on nurses. Based on the current healthcare environment and anticipated future shortages of physicians, there will be an increased need for nurses educated at the doctoral level to serve as practice leaders.