Healthcare workers work long hours, standing and running around. It's crucial to have the right shoes that alleviate the stress and pain of being on your feet all day. Shoes that don't have the right support will cause heel pain, flat feet, even potential back pain. We're rounding up some footwear options for nurses, surgical technologists, radiologic technologists, sonographers, and physical therapists. The best shoes for healthcare workers are conducive to lots of standing and walking around.
Whether you're a healthcare worker looking to treat your feet or you're wanting a great gift for your favorite healthcare hero this holiday season, read on to see some of our favorite shoes and brands designed with long hours and standing in mind.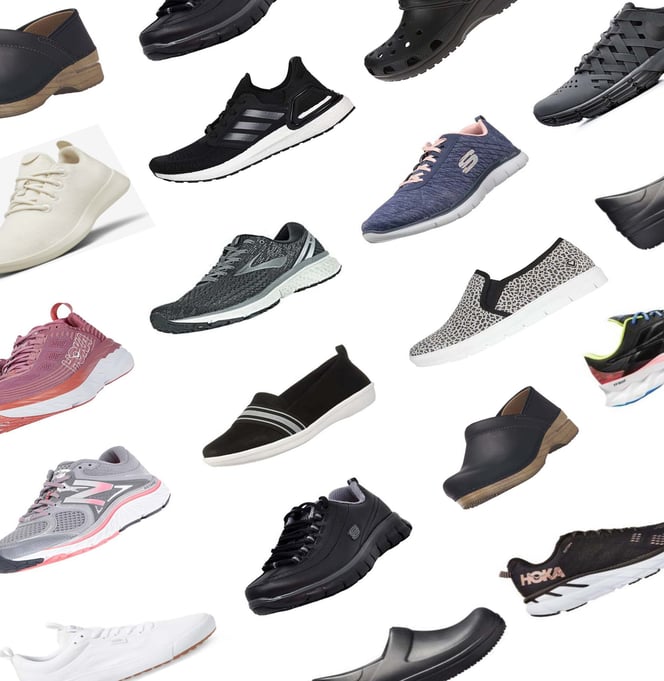 8 of the Best Shoes for Healthcare Workers
The healthcare industry is demanding and requires proper footwear. Nurses and other front-line workers are putting in more hours and double shifts, all while walking and standing. The footwear must have sufficient arch support to take physical strain from feet, knees and back. Look for shoes that offer breathability to help get you through the long days. Anything with good traction and slip-resistant shoes are a plus.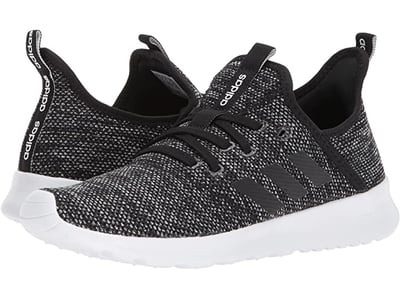 Adidas sneakers are known for comfy, sporty designs, and these do not disappoint. They feature underfoot cushioning, ideal for standing long hours at work. These are available in men's and women's sizes.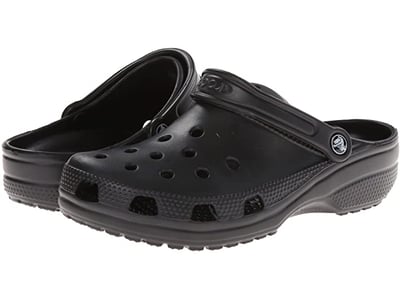 Crocs professional clogs are an easy, budget-friendly option that are easy to clean and easy on your feet. In 2020, Crocs donated shoes to over 240,000 healthcare workers to keep frontline workers comfy and stylish while they work and save lives.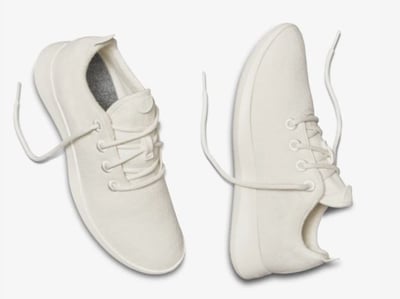 Allbirds is assisting the healthcare community by offering a special selection of shoes for men and women at a donation price. The shoes feature sustainable designs and renewable materials. Shoes are machine washable, made of breathable knit materials that conform to your movements throughout the day.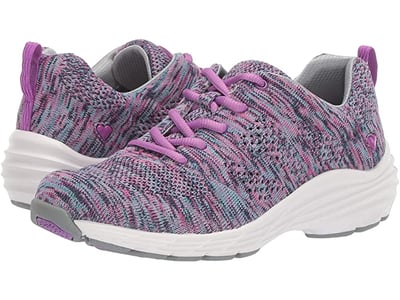 Designed for professional nurses, Nurse Mates offers comfy designs for men and women. Their range of clogs and sneakers are built for all day wear. They're slip-resistant, cushioned and a fun addition to your work day. If you have sweaty feet, these will keep your feet cool.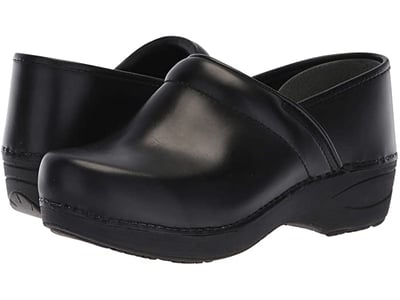 Trusted by the healthcare community for over 25 years, Dansko clogs features expertly crafted designs for men and women. Their waterproof clogs offer odor control, memory foam and anti-fatigue rocker bottoms to assist with forward motion while walking. Registered nurses swear by these clogs, boasting comfortable wear after 16 hours of work. The fluid- resistant material makes this the best shoes for sterile processing on our list. Don't forget the leather upper that provides a professional look.
"Dansko is my go-to brand," said Dr. Hilary Applequist, nurse practitioner and assistant professor in the BSN-DNP program at Nebraska Methodist College.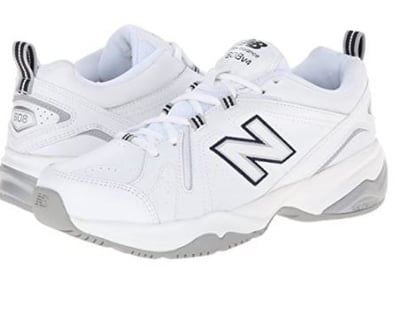 New Balance WX608v4 Comfort Pack Training Shoe
New Balance sneakers are always a stylish, comfortable choice. These best-sellers add superior support to the heels of feet, extra cushioning and compression resistance leading to leading to shock absorption. The sneakers also have internal shanks reinforced for improved stability and control.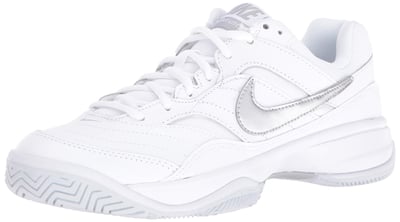 Nike Women's Court Lite Tennis Shoe
Nurses and healthcare workers who want sneakers with quality designs, fit, comfort and versatility will not be disappointed by these Nike shoes. They offer soft padding on the tongue and heel as well as breathable mesh, ideal for long days.
Popular among men and women nurses alike, the Bondi 6 has the American Podiatric Medical Association stamp of approval for good foot health. The sneakers offer mesh upper construction, thick soles, lightweight design and superior cushioning. This supportive fit shoe is a staple on hospital floors.
After you've found the perfect pair of shoes, put them to work! Take the first steps towards making a difference in the lives of others. Check out Nebraska Methodist College to further your education and start a life-changing career.