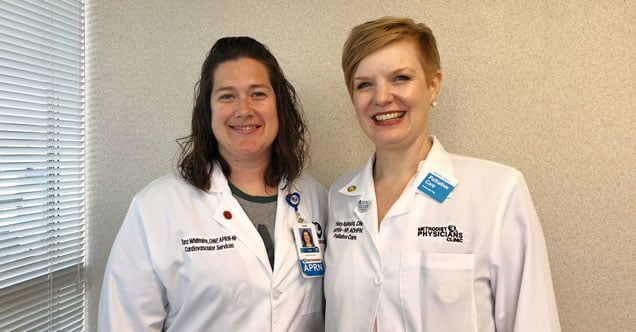 The role of the Nurse Practitioner (NP) will be showcased November 10-16, 2019, as NPs across the country celebrate more than 50 years of practice during National Nurse Practitioner Week. In the United States, this distinguished group of health care professionals number more than 270,000 strong with an additional 28,700 new NPs completing their academic programs in 2018.
Events held in communities around the country will acquaint local citizens with the role of NPs as providers of high quality, cost-effective, personalized health care and will highlight the value associated with patients choosing an NP for their health care needs.
Their practice offers a unique combination of nursing and health care service to patients. Focusing not only on diagnosing and managing acute and chronic illness, NPs integrate health promotion, disease prevention, counseling and patient education to help patients make smarter health and lifestyle choices and to understand their complete health picture.
Nebraska Methodist College (NMC) provides education in two nurse practitioner tracks: Family Nurse Practitioner and Adult Gerontology Primary Care Nurse Practitioner. Both tracks prepare nurse practitioners to practice in primary care. NMC offers the Doctor of Nursing Practice degree that includes a scholarly project and over 1,000 hours of clinical education.
NMC is proud to employ two nurse practitioner educators in the BSN-DNP program. Dr. Tara Whitmire (pictured left) is an Associate Professor and the Director of the BSN-DNP program. She practices at Methodist Hospital on the cardiac unit. Dr. Whitmire is also the current president of Nebraska Nurse Practitioners, the state NP organization.
Dr. Hilary Applequist (pictured right) is an Assistant Professor and is the core coordinator of the Adult Gerontology Primary Care track. She practices at Methodist Hospital in Palliative Care. Dr. Applequist is on the board of Nebraska Nurse Practitioners as well. Both are also active in NMC's Tau Tau Chapter of Sigma Theta Tau International Nursing Honor Society.