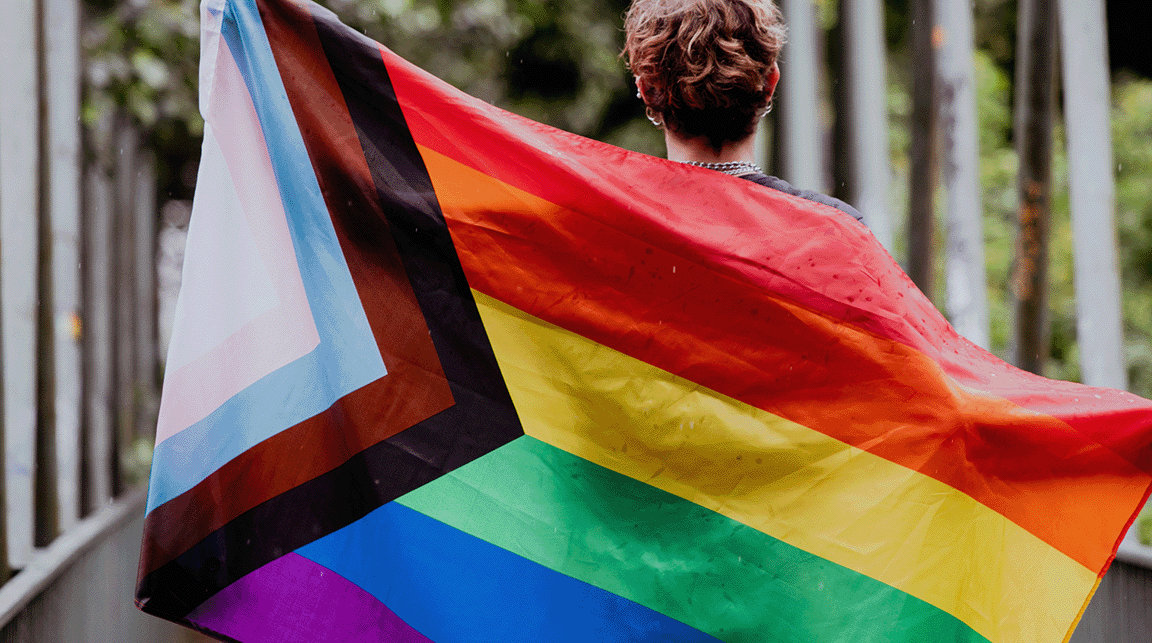 At Nebraska Methodist College (NMC), we celebrate and support our LGBTQIA+ faculty, staff, students and visitors all year long.
As a college educating future healthcare providers, we have a deep understanding of the barriers and systemic discrimination the LGBTQIA+ community faces, especially in healthcare. Our core values of holism and respect guide us to advocate for and work towards safe and equitable healthcare for all.
Pride Month is a great opportunity to celebrate all types of love, sexual orientations and gender identities. But we can celebrate the LGBTQIA+ community all year long.
Expanding the types of books you read and movies you watch is a great way to learn more about and extend your celebration of the LGBTQIA2S+ community.
Pride Book List
If you are looking for something to read this summer, check out one of these books on The Ultimate LGBTQIA+ Pride Book List from Penguin Random House. One of my favorites on this list is Glennon Doyle's, Untamed.
Wait! Before heading over Amazon to purchase these, I would encourage you to check out local bookstores including The Book Nook in Papillion or The BookWorm. You could also check out this LGBTQIA2S+-owned online bookstore- River Dog Book Company.
Pride Books for Kids
For those with young children in your lives, there are lots of great resources. Here are some of my family's favorites:
Love Makes a Family by Sophie Beer (age range 9 months - 3 years)- This fun book celebrates what truly makes a family... LOVE! Your kiddos will love the cute pictures.
Mommy, Mama, and Me

by Leslea Newman (age range 2-4 years) - This super cute rhyming book celebrates a family with two moms.

The Family Book

by Todd Parr (age range 2-4 years) - My kids love Todd Parr, his books are engaging, have great illustrations and a great message of celebration and inclusion.

Pride: The Story of Harvey Milk and the Rainbow Flag

by Rob Sanders (ages 5-8 years) - This was a great story to read with my children. It was a great conversation starter and provided the beautiful history behind the Pride flag.
Pride Movies For You
Movies are another great way to celebrate Pride month. Here is a great list of movies to get you started! A few of my favorites include Dallas Buyers Club, Milk, and the documentary, Disclosure.
Pride Movies for Kids
Disney + released its first animated short film featuring a gay lead character in 2020 called Out. It is 12 minutes and has a great ending showing love and acceptance. It is rated PG, and my 3-8-year-olds watched and enjoyed it.
You can watch this super-sweet and short 4-minute film called In a Heartbeat on YouTube. It was produced in 2017 by Ringling College of Art and Design. It has such a cute story and I think all kids would love it.

There are several other feature films or TV shows that feature LGBTQIA+ characters. Common Sense Media says they are best for ages 13+. Titles include: Bend it like Beckham, Love, Simon, Diary of a Future President and The Fosters.
Local Pride Events
While learning about Pride and the LGBTQIA+ via books and movies will help you to celebrate the community all year, you can also attend events.
One of the largest in the Omaha metro area is Heartland Pride. This organization's parade and festival are amazing and a perfect way to physically celebrate. Nebraska Methodist College is a sponsor, so come out and see us to celebrate Pride!
This blog is sponsored by the Social Justice and Inclusion Council at Nebraska Methodist College (NMC). The council was formed in 2017 to foster a socially just and inclusive NMC community and establish full and equal participation of all groups in a society mutually shaped to meet their needs. Over the past several years, the council has facilitated many programs including implicit bias training, hosting guest speakers and conducting surveys to work towards its goal.