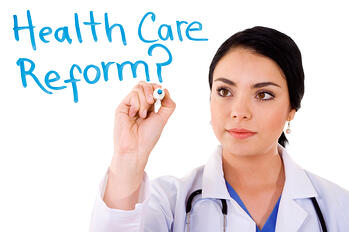 The Affordable Care Act (ACA) has continued to be a hot-button issue as its changes are rolled out. Political debate over the ACA has created confusion about what the future holds for varying healthcare career fields. Whether you are already working in healthcare or are considering a career in the healthcare industry, that uncertainty can be concerning, especially as you try to make decisions that are best for your own future.
Experts, however, tend to agree that research indicates careers in the healthcare industry will continue to be on solid footing. In fact, many experts believe the ACA, in addition to other factors, will increase demand for careers in healthcare over the next decade.
According to the Centers for Medicare & Medicaid Services (CMS), healthcare spending is projected to increase over the next decade at significant rates. That projected increase will result from new demand from millions of newly insured Americans under the ACA, increased demand from aging baby boomer populations and improved economic conditions throughout the country. Economists say that more spending means more healthcare jobs as hospitals and other healthcare facilities will need additional staff to meet these growing needs.
Here are a few healthcare career fields that can expect increased demand as a result of the ACA:
The ACA's emphasis on primary care will increase demand for nurses in primary care settings. In particular, nurse practitioners with Doctor of Nursing Practice degrees will be needed to fill primary care roles in rural areas that suffer from physician shortages.
Demand for sonographers will likely increase because diagnostic and preventive screenings are now covered by the ACA.
Physical therapy assistants will be needed to support patients in their rehabilitation, which is considered an essential benefit by the ACA to be covered by insurance.