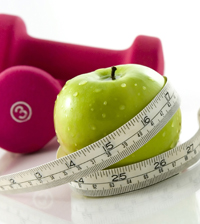 In an effort to control costs and improve public health, the culture of our nation's healthcare is changing from one of treatment to one of prevention. That same attitude is being adopted across the country by companies that are feeling the bite of health insurance premiums into their profits and organizations that are seeing preventable diseases taking significant tolls on their communities.
As an organization, Nebraska Methodist College is no different than companies from the corporate sector. We have the same goals to keep our workforce healthy and well. But as a college, we have the opportunity to not only practice workplace wellness but we also educate the future health promotion professionals.
So what is a health promotion manager?
This emphasis on prevention has created demand for health promotion managers who are responsible for designing and overseeing wellness programs and initiatives in corporate, public and nonprofit settings.
In a corporate setting, a health promotion manager might lead an employee wellness program. Wellness programs aim to reduce healthcare costs, improving a company or organization's bottom line. The programs also work to ensure a happy, healthy workforce, which can have a number of positive effects on productivity.
In public and nonprofit settings, a health promotion manager could be responsible for overseeing a publicly- or grant-funded initiative focused on improving public health in their community. Such initiatives have become common across the nation targeting health concerns such as obesity and diabetes, among others.
How We Do Wellness
Nebraska Methodist College has implemented one of the more successful wellness programs in the country, according to the Wellness Council of America (WELCOA). The WELCOA Well Workplace Awards recognize companies nationwide for quality and excellence in worksite health promotion.
WELCOA designated Nebraska Methodist College a Platinum Well Workplace, the highest level of recognition. Thirty seven organizations earned the Platinum distinction nationwide this year. NMC, the only Nebraska college to earn the platinum designation, was one of the first three in the nation to earn the platinum award with its inception in 2001.
See the video shown during the 2013 WELCOA Well Workplace Awards Luncheon:

Health Promotion Salary
According to the Bureau of Labor Statistics, health promotions employment opportunities are expected to grow by 37 percent over the next decade, out pacing many other careers. Careers in health promotion range in pay. Here are some examples of average salaries for jobs in health promotion:
Health and wellness coaches — $41,000

Wellness program consultants — $61,000

Wellness program specialists/coordinators — $65,000

Wellness program directors — $70,000
Health Promotion Education Options
Nebraska Methodist College's Health Promotion Management online master's program prepares students for a variety of careers in health promotion. The program combines health and wellness concepts with theories in business and human relations principles, financial, organizational, management and communications.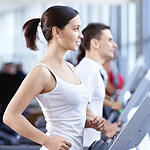 That's because health promotions managers need to be well rounded. They are expected to be able to implement wellness programs for both individuals and large groups. They also need an understanding of how their programs affect a company's bottom line in order to make the case for their work from a business perspective to the CEO.
NMC students who earn a degree in health promotion management learn how to assess wellness situations in any environment. They can implement programs, demonstrate to management measurable and beneficial changes in employee wellness to have a direct impact on an organization's bottom line.
NMC's Health Promotion Management program is flexible, allowing students to balance education with their personal and professional lives. Courses are five weeks long, with one week off before the start of another course. The program, which requires 33 total credit hours, can be completed in as little as 16 months.