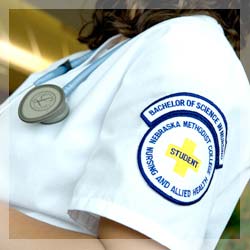 Pursuing an advanced degree in nursing while working full time can seem like a daunting challenge. But through Nebraska Methodist College's online degree programs, continuing your education while continuing your career is a realistic opportunity.
NMC student Maria Medina is a great example of a working student. Maria, who currently resides in Alamosa, Colo., graduated with a Master of Science in Nursing as an Educator.
Maria knows a thing or two about balancing a busy schedule. She currently works full time teaching at a local community college, and part time as a nurse at a local hospital.
Here is what Maria has to say about her experience with NMC's online master's degree program:
How has your experience been so far as an online NMC student?
"Becoming an online student was initially very scary. This was my first experience with online classes, but the faculty and online support professionals have been patient and understanding.
"My experience has been wonderfully challenging. I am constantly learning about teamwork and patience with the multimedia power of the Internet, and about my personal limitations and strengths. I feel blessed to have this opportunity to continue my education."
Why did you choose NMC?
"I researched quite a bit before choosing Nebraska Methodist College's MSN program. I was drawn to the program after reviewing the curriculum and looking at the student support services offered."
What do you plan to do with your degree?
"I will continue at the community college as faculty for the next ten to 20 years and hope to do some online teaching."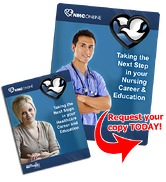 For more information about NMC's online nursing and health professinoal degrees, request a free e-guide about the nursing and healthcare professional industry.