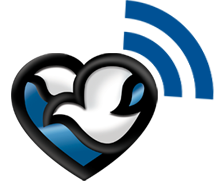 Everything is Changing
If there is one thing we've learned in our 121-year history as a college, it would be that change is a constant.
In much the same way that we no longer type on typewriters, listen to our music on cassette tapes or in many cases get the latest news from a printed page, the field of healthcare today is much different than it was in past decades.
From treatments, to medicine, to technology, the healthcare industry continues to advance, and those advances are reflected in the education we provide to today's generation of healthcare professionals.
With that in mind, welcome to the Nebraska Methodist College Blog!
This blog is meant to be a resource for you on the latest news and trends in healthcare and healthcare education. Whether you are a current or prospective student, a graduate or healthcare professional, we hope to provide you with useful knowledge and insight that can help you wherever you happen to be on your healthcare career path. We'll also give you an inside look at NMC and our approach to healthcare education.
Let's Hear From You
We also want to hear your feedback. Tell us what you think about the latest healthcare news and trends; ask us questions on subjects you'd like to learn more about; and feel free to suggest blog topics for future posts.
At NMC, we want to prepare you for what's next in your career, and we hope this blog can be a useful resource in that process.