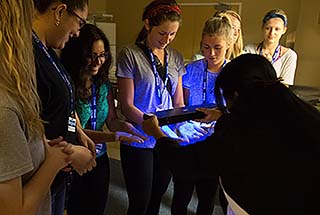 Saying you want a job in healthcare is like saying you want to listen to music. Different genres and subgenres compete for your attention. You may like country music but not dubstep, or maybe you like both but you're not sure you want to listen to one genre for the rest of your life.
We can't help you create a Spotify playlist, but we can help you decide on a healthcare career in a way that's a lot more fun than talking to a guidance counselor or sitting through a boring PowerPoint presentation.
Healthcare Career Camp is back this summer at Nebraska Methodist College, and it's your opportunity to meet new friends, check out life on a college campus and find out which field in healthcare is right for you.
Hands-On Experiences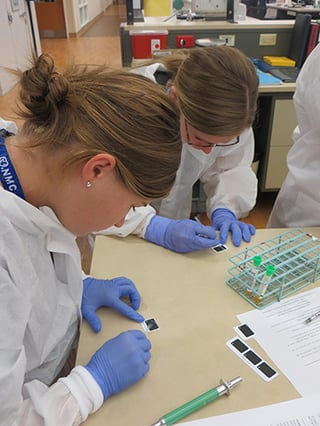 We're not just going to tell you what it's like to work in healthcare. We're going to let you actually roll up your sleeves and perform many of the procedures that you'd be doing in a career focused on helping other people.
You'll get to work with our state-of-the-art simulations, which are used in college classes to teach nursing students how to do things like deliver babies, respond to medical emergencies and take part in other important tasks.
But it's not just nursing. View firsthand the operation of an x-ray machine, check out sonography equipment that's used during pregnancies and other medical procedures and learn what it means to help a pharmacist as a pharmacy technician.
You'll even get to learn about some of the lesser-known but thriving healthcare careers. For instance, there's an entire area of sonography related to the cardiovascular system. Respiratory therapy is dedicated to helping individuals of all ages breathe easier. And as a surgical technologist, you'll prepare operating suites and assist surgeons during procedures.
We will also provide classes that allow you to become CPR-certified. As many people will tell you, you never know when these skills will come in handy.
Is It Right For You?
Healthcare career camp is exclusively for high school students. If you're entering your sophomore, junior or senior year of high school, we encourage you to apply.
Are you in HOSA? This is your chance to put what you've learned into action and see the inner workings of how a college degree focused on healthcare really works.
Do you want to help people but aren't sure where to specialize? Because of the number of topics covered and experiences offered, you'll get a much better sense of what part of healthcare appeals to you most.
Finally, our camp is a great experience for any high school student who is still on the fence about healthcare. Maybe you've thought about it but you're still not sure if you're ready to focus your whole career on this field. This is your chance to preview what it means to work in healthcare so that you have a taste of the experience before you head to college.
Two Camps. One Awesome Campus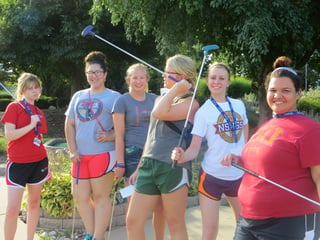 This year, we're offering two camps, one in June and one in July, and both take place at the Nebraska Methodist College campus and offer the same great activities related to healthcare.
The major difference between the two is that the July camp gives you the chance to stay overnight in our campus apartments, while the June camp lets you head home at the end of each day. If you decide that the overnight camp is for you, we have a number of activities lined up throughout Omaha and in the apartments themselves (dinners, movie nights, board game nights, etc.).
Both give you a sneak peek at healthcare education, but ultimately, which camp you sign up for depends on if you'd rather chill out at home each evening or if you want the full college experience.
Registration is Open
Students can sign up today, and we encourage you to do so, as we usually fill up before the deadline. When all spots have been reserved, anybody still interested will be put on a waiting list.
Simply fill out the form to register. I or a member of our team will be in touch with any questions and to get approval from a parent or guardian.
Let me know if you have any questions, and I look forward to meeting you at Healthcare Career Camp 2016!