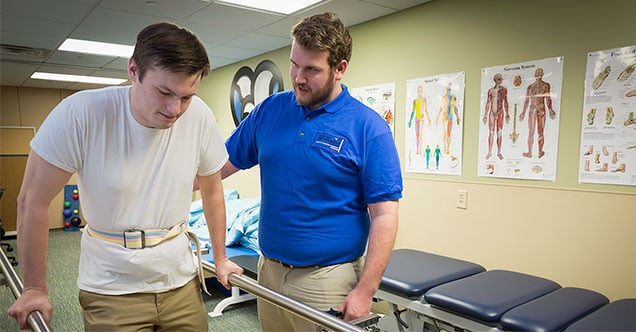 A Physical Therapist Assistant (PTA) provides hands-on care to patients with a wide range of conditions. As a PTA, you will lead a patient through a plan of care set by a licensed Physical Therapist, delivering the personalized treatment a patient requires after an injury or illness in order to return to the maximum level of physical function.
The work is challenging and rewarding. It takes a unique individual who has the ability and dedication to keep a patient on what may often be a painful regimen of exercise in order to achieve desired goals. Seeing a patient three times a week creates a personal partnership with the PTA. It's the kind of relationship that when difficult therapy results in physical progress, the PTA and the patient share the joy of achievement.
We at Nebraska Methodist College recognize six traits that are key to a great PTA. Our Physical Therapist Assistant program is designed to nurture each of these traits through education, experience and mentoring.
Read More