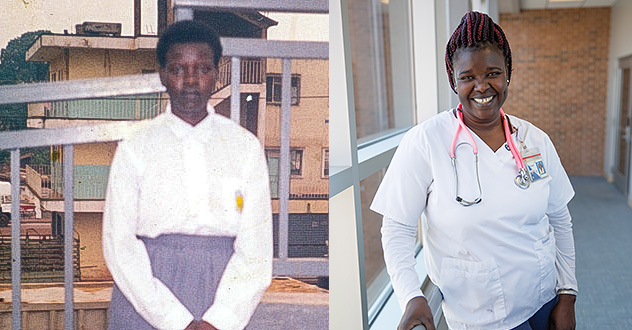 "Growing up in my country, there were no doctors or nurses nearby. The only clinic was far away."
Anna Michael was born in the small farming village of Kupera in what is now South Sudan. She had seven brothers and sisters, three of whom lost their lives to infection or anemia before age two.
The closest clinic was a 12-hour bicycle ride away. Anna's father would carry his sick children on the back of his bicycle, hoping to find the clinic open to the long line of patients sure to be waiting there. As far back as she can remember, Anna saw the need for better medical care and more nurses.
"Nurses play such a big impact in a patient's success," Anna said. "I knew I wanted to be a nurse."
Anna was determined to realize her dream, but she never expected the challenges ahead—or that the journey would lead her to the United States and to Nebraska Methodist College.

Read More