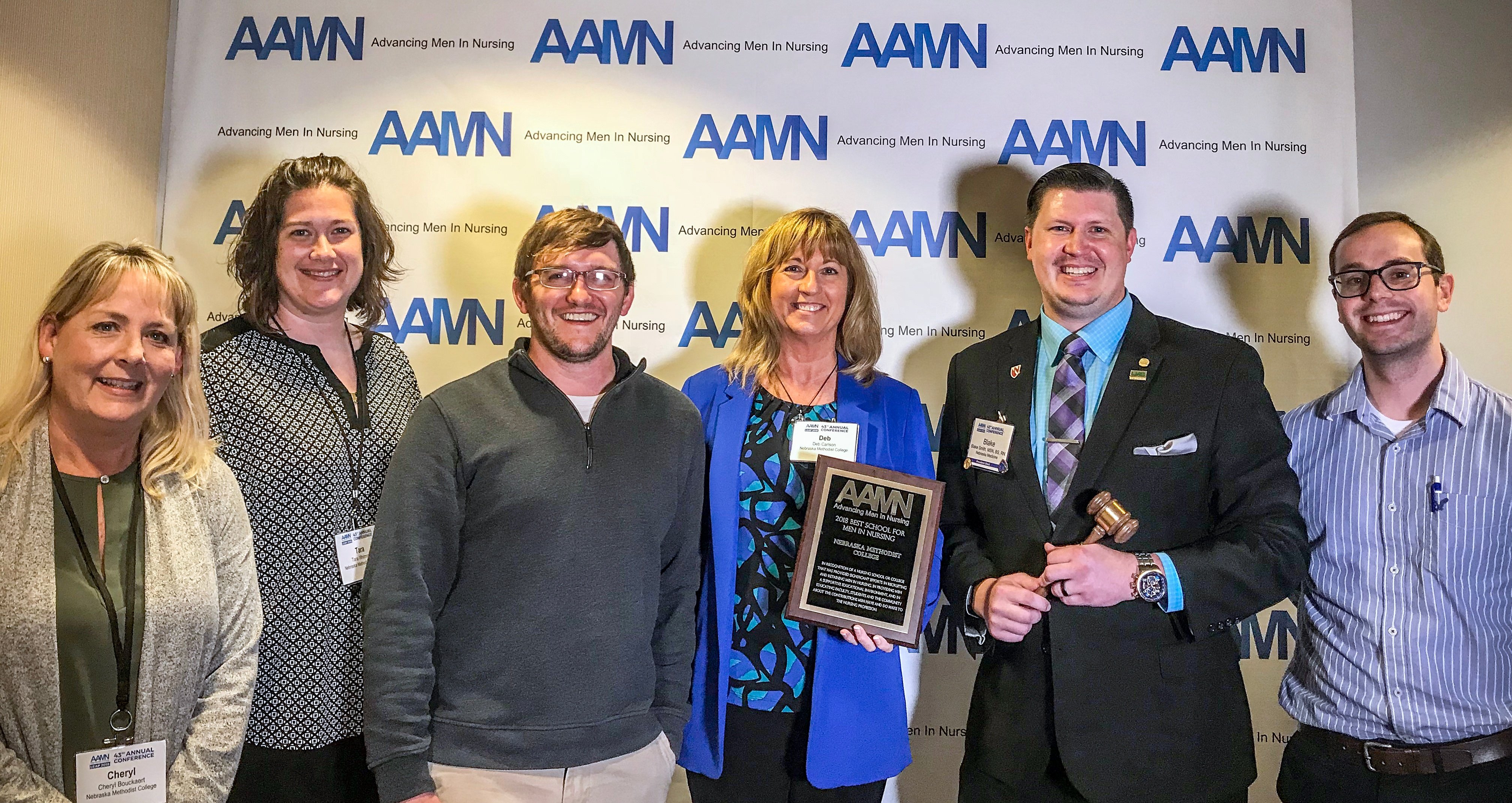 NMC Alumnus Blake Smith Named AAMN President
Nebraska Methodist College (NMC) is one of only nine* U.S. institutions of higher learning to receive a 2018 Best Nursing School for Men in Nursing Award from the American Association of Men in Nursing (AAMN). The award was presented at the 2018 AAMN conference held in Milwaukee earlier this month.
"Nebraska Methodist is a college with arms open wide for everyone," said Troy Beekman, BSN, RN, one of the students who represented NMC at the conference.
Read More