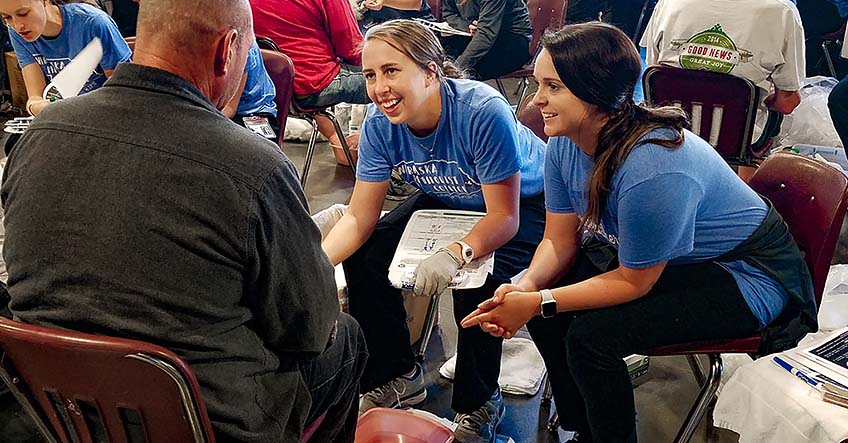 It was so rewarding.
I felt humbled by the people and the impact we could have.
"You are blessings," the people told us.
These are just a few of the reactions of the NMC students who participated in the Foot Care Clinic for the Homeless at the Open Door Mission on September 22.
Read More