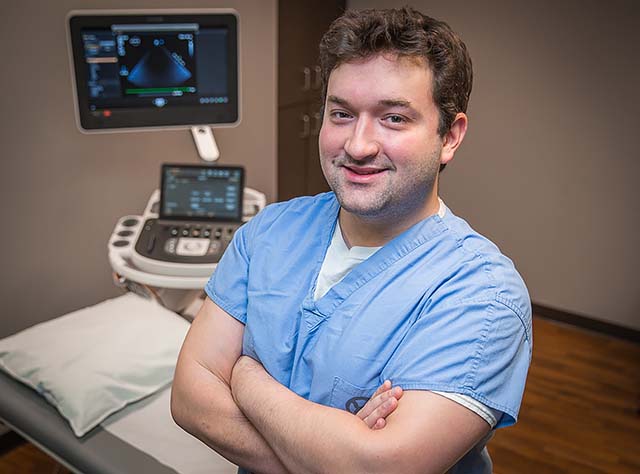 "I chose this profession because of the importance of it. Cardiovascular sonographers are essentially the first line of defense for ruling out cardiac and vascular disease."
During a recent workday at Methodist Hospital, Alex Belsky took part in a unique procedure that let him see the impact members of his profession can make.
"This one was an emergency situation," said Alex. "The cardiologist needed ultrasound guidance to place a needle into the fluid-filled sac around a patient's heart to draw off excess fluid."
The procedure was a success, and the story illustrates how cardiovascular sonography is an integral part of healthcare.
Read More